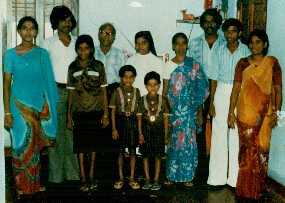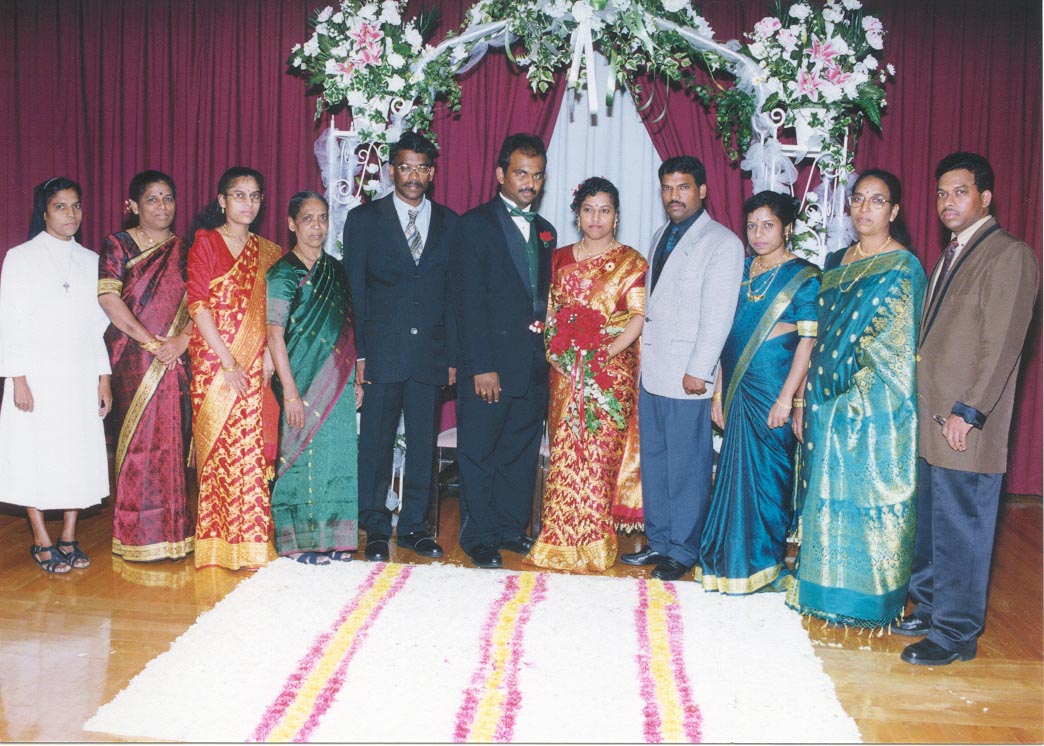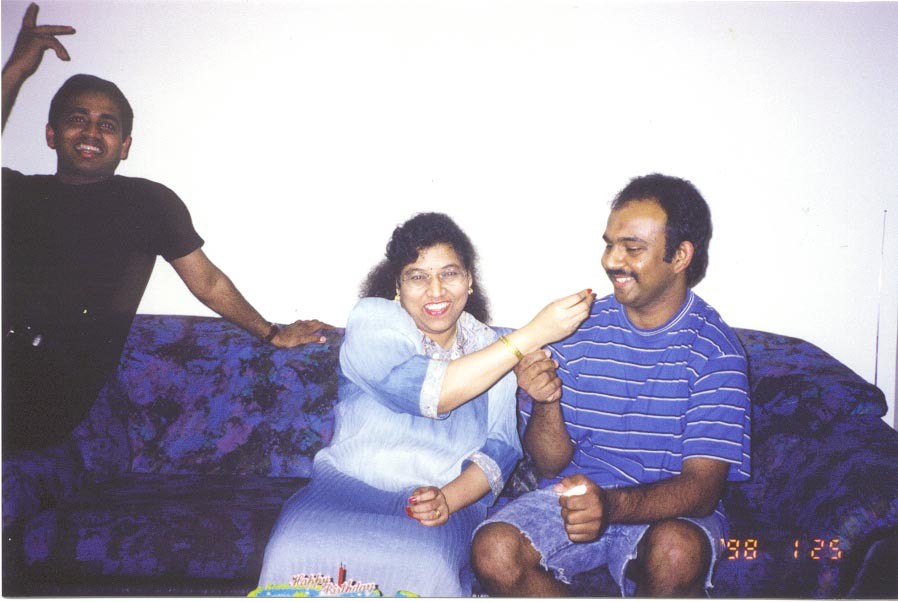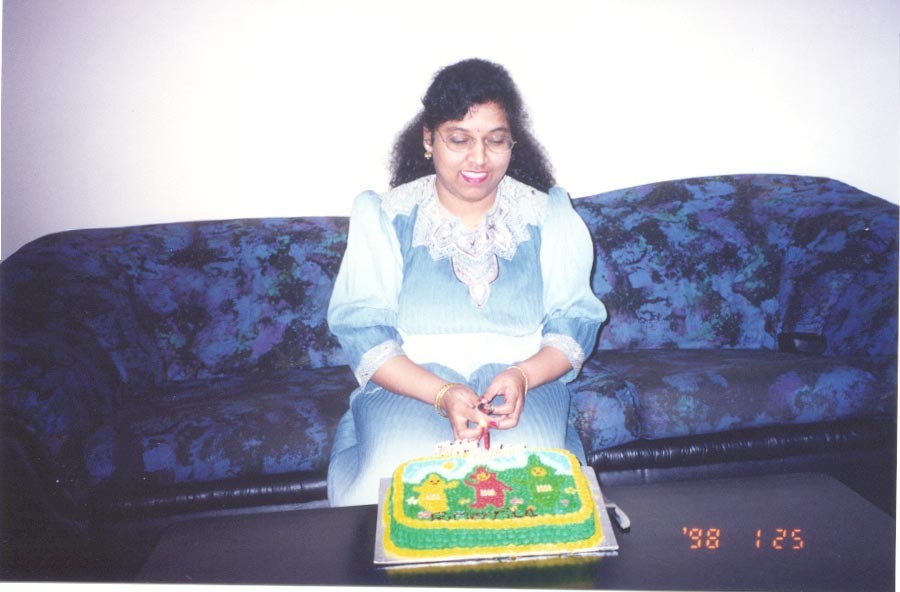 My whole family with mom and dad.

From L-R: Jenita Mariampillai, Camillus, Jovita DonBosco, Dad Mr.Thuraisingham, Rev.Sr.Felicita, Mom Mrs.Sugirtham Thuraisingham, Cletus, Quintus & Hippolita Mariathasan

Front row: Vigita Engelbert and Merita Ramnath.

Merita's Wedding Day

From L-R: Rev.Sr.Felicita, Hippolita Mariathasan, Vigita Englebert, Mom Mrs.Sugirtham Thuraisingham,

Cletus, Ramnath Easwaran, Merita Ramnath, Camillus, Jovita Don Bosco, Jenita Mariampillai & Quintus

Merita & Ramnath on Meri's 1st Birthday after marriage.

My sister Rev.Sr.Felicita visited Canada in 1999. This photo was taken in Montreal during our trip as a family.

Merita is wondering whether Ram will like Teletubbies or not !!

(Ram actually wanted to buy Barney cake instead....!!)

Please visit again to see more and more photos.....!!