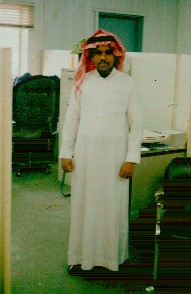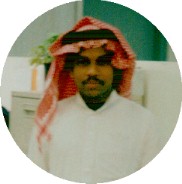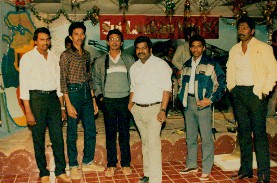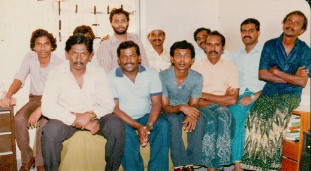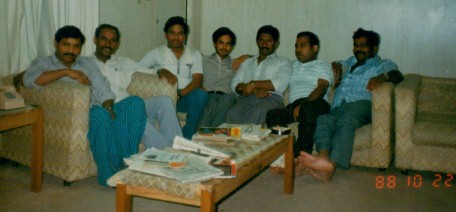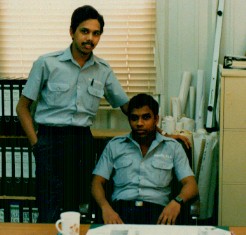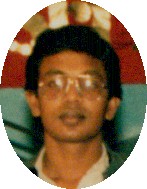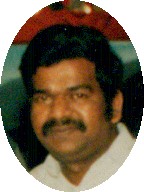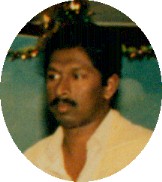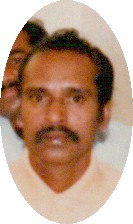 Yes, your guess was right. Its me in Arab dress. One of my good friends, Mohammed Ali, graciously allowed me to wear his dress for a photo.

This is during a "Sri Lankan Nite" Christmas Program we attended.

From L-R : Moorthy, Kumar, Thangi, Packi, Quintus & Sri

This is during our stay in Riyadh for a few weeks on Training.

From L-R : Quintus, Sri, Ahmed, Thangi, Arokkiam, Mohd & Valli

(I'm sorry, I don't remember the names at the back row)

This is taken at one of my good friends, Siluvai's residence.

From L-R : Umar, Suththa, Quintus, Gobi, Sri, Purus & Packi